How iPhone & iPad Data Recovery Works
Smartphones powered by Android, iPhone & iPad recovery will also lose data.
If you are an iPhone or iPad user, you definitely know that your system is one of the most difficult to crack. This is due to the fact that Apple products make their own systems, from hardware to software. If there are outsourced, these are only apps. With the backbone of their phones and mobile devices totally decrypt-proof, you never have to worry about common viruses that usually hide and even damage data. For that uniqueness that users are attracted to the products of Apple. Still, you are not safe from human errors. You can erratically delete an important file or image permanently that you will be sick worried about that mishap. Also, some upgrades can cost you precious data and files. iPad & iPhone data recovery is possible though.
Just like recovering any of your data and images on PC and other smartphones powered by Android, iPad & iPhone data recovery will also need recovery tools. These may be in the form of apps or software and can be free – although this is rare – or paid. Truth is, iOS itself has a data recovery that can help restore everything you lost from a recent upgrade. Or else, there are a lot of recovery tools for Apple products but the one thing you should always remember is that not each and every one of these tools is as good as they claim. There are some that are just hyped up for marketing purposes only while others are just fooling around. A few are of course, true to their claim of providing recovery aid to all the files and images that may have been erratically deleted.
How iPad & iPhone data recovery work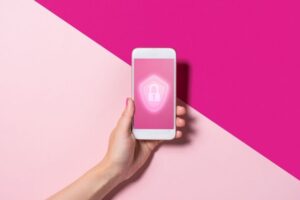 All Apple products have their own version of iOS Data Recovery. This can be downloaded via the Apple store. Once done, install and run it on your iPhone or iPad by connecting to a computer via USB. Go to the DFU mode of the interface which will activate the scan of the device. To do that, you simply click start, hold power and home for 10 seconds, release the power but hold on to the home until a notification says you are in the DFU mode. You can now release the home.
All the recovered files will be displayed on the interface – from contacts to digital images. You can continue to preview them in full or just click on the tick box of those that you want to recover or simply click them all through a primary tick box. You can view the root directory of where your recovered data had been before the upgrade and they are successfully recovered.
Deleted iPhone & iPad recovery
Since there are different manufacturers of these tools, the how-to part will differ as well. Generally, though, it will be a launch, run, and recover thing as in all other recovery tools. Simply download and install the software and you should be able to run it on your computer. Connect your mobile device and scan as advised by the manufacturer of your choice.