Deleted File Recovery Software for Mac & Windows
Deleted file recovery for recovering files from emptied trash cans, formatting and more!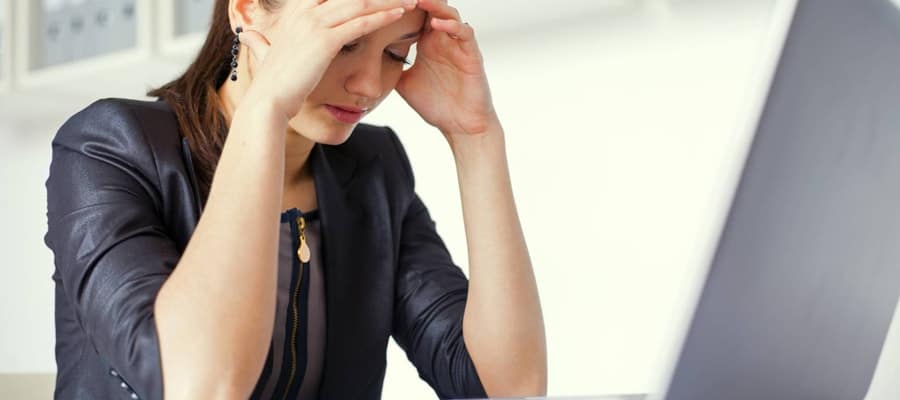 Did you accidentally delete irreplaceable photos?
Are you looking for a file recovery solution that can easily get your deleted files restored?
Well, if you are looking for complete deleted file recovery, Help! Data Recovery is the perfect solution for you!
This data recovery tool is fresh on the market and comes with numerous advanced features which will surely help you with your situation. With Help!, the recovery is immediate and professional. You don't have to wait days for a solution or browse the web for advice, as Help! Data Recovery will solve the issue in a few minutes. Missing photos, videos, lost or deleted files can all be recovered. The professional team behind this new tool has specifically designed Help! Undelete to be able to deal with all types of situations. Thanks to their years of experience in data recovery, the ultimate solution is now at hand!
Help! Data Recovery's Basic Edition is a great solution for the ones who are looking for a wallet-friendly, data recovery tool. The all-around product offers a great variety of functions while supporting FAT 12/16/32 and NTFS file systems. Therefore, Help's new product is not only suitable for home users, but also the ones who are looking for a trustworthy solution that can ensure that their server files are safe. The product supports a great variety of operating systems also, starting from Windows 98 to Windows 10 and even Windows Server 2003-2012. The team behind Help! also thought about Mac users, therefore the product is also available for Mac with OS X 10.4 & Up. The multi-system support makes this tool a great choice on the market, as many other leading brands focus solely on Windows operating systems.
If you are a multi-platform user, you will surely appreciate Help! Data Recovery's flexibility, which can be your next perfect file recovery solution both for your Windows PC and your Apple devices. While the Apple version supports file recovery for Mac users, it can also be used to recover files from external devices. This means, that with Help! Data Recovery your iPhone, iPod or iPad is also protected. Whichever operating system or device you prefer, Help!'s new solution will surely come in handy. This multi-platform design puts Help! Data Recovery at the top of the list together with a few other similar recovery tools. You might wonder what else comes with the package that makes this specific recovery tool a number one choice on the market. Well, let's see!
Data recovery tools are vital for cases when we end up losing our data. Maybe you have already experienced it or it is yet to come, but data loss is a common problem in the world of IT. These tools can be considered as a kind of precaution assets, especially for safety-conscious users, who would like to get prepared for all possible scenarios. In case you have already had to deal with the struggle of restoring a file, investing in a professional recovery tool is your best option to avoid such scenarios from reoccurring. If you have accidentally erased a file or your drive was damaged, your best choice is to utilize the toolset of an advanced recovery application. Help!'s Data Recovery tool is specifically designed to handle all scenarios, providing you with advanced features to recover your lost or damaged files. It is also a smart investment for the future, as you can ensure, that your files are secure and can be restored – if anything happens – in the future. Both advanced and beginner users can enjoy the all-around functionality, as Help!'s Data Recovery was specially designed to be an easy-to-use tool. External and local file recovery is also available, meaning that you can also scan and restore files on your external devices, by hooking them up to your computer. Providing you with a full solution, Help!'s Data Recovery is truly ready to take up the challenge! With outstanding customer support and a fantastic 30-day money-back guarantee, Help!'s solution is one of the best on the market.
We've sadly all been there – losing our precious family photos, or photographs of important events. Digital photos can easily get corrupted by time, especially if your hard drive proves to be faulty. In these cases, you end up with a corrupted file, which is either inaccessible or contains only a partial image. If you haven't backed up your digital photo or video library, these situations can easily give you a headache. Help! Data Recovery was developed to solve these cases, by recovering and restoring corrupted digital photos and videos. Thanks to the advanced functionality of the tool, this is also possible if you have accidentally deleted or formatted them. As an ultimate solution, Data Recovery will scan your hard drive for hidden files and clues, on where could be your previously erased photo or video located and will restore it for you. Since with a simple search, it is impossible to see specific hidden files, a professional tool is indispensable to solve the situation. Help! Data Recovery can access these hidden files containing, which makes it possible to restore your previously erased photos and videos. In the case of corrupted files, Data Recovery can restore the images or videos to their original state, making them accessible again. This way, you won't ever have to worry about losing digital photos, as Help! Data Recovery can assist you anytime!
Even a misclick is enough to delete the work of a lifetime. As numerous file browser applications come with the feature of instant removal (not placing the file into the trash can, but erasing them), recovering your lost file may seem impossible. There are also other cases, where we simply end up accidently erasing all files from our trash can. Well, Help! Data Recovery can also provide you a solution for these vital situations, where you need to restore a missing file and restore it quickly. If you have accidentally trashed one, or bulk deleted numerous files, Help! Data Recovery will scan your drive for the lost files and quickly recover them. From now on you don't have to worry about losing your files by accident in the future. By picking Help! Data Recovery, you can rest assured that your files are safe, as you can instantly restore your lost files. Either if it is misclick, or you unintentionally emptied your trashcan, Help! Data Recovery has got your covered!
The program comes with an easy to use and stylish interface. Once you start the program up, you will be able to choose from the numerous functions, such as photo, deleted file, partition recovery and much more. By simply choosing the appropriate function, you can run a scan for your lost files. Once the scan is complete, your corrupted or deleted files will be restored in a folder. Advanced users will find further functions to help them recover data files from their servers or HDD, while beginner users can also easily handle the tool. In case you are having issues with your SD camera card, you can scan them also and have files recovered. Among the numerous functions, you will surely find the one which best suits you, while the solution is only a few clicks away. The interface is well designed, while the simple layout makes it impossible to get lost within the numerous functionalities. From the main window, you can also access and handle your own virtual Help! Data Recovery account, to purchase further tools, to check your account status or to receive the latest news on the product. Help! Data Recovery delivers the perfect mix of simplicity, design, and user-friendliness. If you are after an easy-to-use product that can ensure the safety of your files or recover them with ease, Data Recovery is the best pick!
Help! Data Recovery focuses on delivering a smooth user experience. Therefore, whenever you are planning to restore one of your files, you will not have to wait hours for the result. Help! Data Recovery scans and recovers files in no time while you can also minimize the application and attend to your other tasks during the process. The fact that the tool supports Windows 98 proves that it was designed to be resource-friendly, therefore, your other processes will not get affected. While running a recovery, you can simply browse the web and rest assured that your file will be 100% restored. You can test the outstanding speed and efficiency, by downloading the free trial or purchasing your own Help! Data Recovery package. In case you are considering to purchase your own recovery solution from Help!, you can do it risk-free, by relying on the company's 30-day money-back guarantee. However, we are sure that you will enjoy the numerous benefits of this specific recovery tool, as it will surely not disappoint you. What is for sure, is that from now on, you won't have to worry about losing any of your files, as even if you do so, Help! Data Recovery will solve the problem.
There are numerous other recovery tools out there, which in most of the cases prove to be inefficient, or totally unusable. Finally, the perfect solution is here. With multi-platform support, beautiful design, outstanding speed, and efficiency Help! Data Recovery is truly unbeatable on the market. The advanced features, the easy-to-use interface makes this product the most versatile solution out there, which is nothing less than a smart investment for the future. Help! Data Recovery is highly recommended for anyone, who would like to keep their files, photos, and data safe!