How to Perform a CD and DVD Data Recovery!
CD/DVD is logically or physically damaged, there's still opportunity to restore the files you need.
Probably, CD or DVD data recovery is not something you even keep thinking about until you experience it. When it occurs, you'll quickly become acquainted with all of the different techniques that you can use to recover your lost valuable data.
Between losing files on the hard drive, diskettes or tapes of your computer, you would potentially think that there'd be no other way you can do to lose or misplace your important data, but you may be thinking the wrong way. Good thing, CD and DVD data recovery have been presented to help people find and restore lost computer data.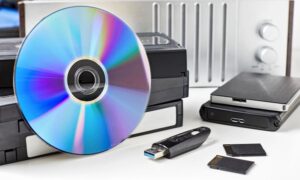 CD and DVD data recovery is the art of retrieving data that has been misplaced or lost. If ever you experienced losing some, or all of your important information such as music files, pictures, or others, you don't need to worry too much because there are data recovery tips you can practice on your own. Since the process is merely simple, you are not required to contact a professional to do the job on your behalf.
Data loss on a CD or DVD can take place for a variety of reasons, such as:
Lost drive letters
Virus attack
Configuration errors
Lost partitions
Drive limitations that incorrectly read the files of the DVD or CD
Others…
The best-recommended tool to ensure a successful CD or DVD data recovery is by using a software. These hard disks are still among the most common tool for something to be a durable collection. But, it has only limited space for data storage. There are issues you might deal with such as it can easily be corrupted, thus, you should always prepare a valuable backup to avoid any disaster.
Macintosh
In order to retrieve data from the Macintosh, you have to find software suitable to it. You can find a lot of powerful software that will fit with your OS, allowing you to see and copy the important files in your CD or DVD into the hard drive of your computer. It is best to try version for free before deciding to buy your own CD or DVD data recovery software.
Linux
Similar to Macintosh and Windows, there is also a wide range of software for Linux available on the market. Therefore, you don't need to worry a lot if you're using Linux operating system and your CD/DVD gets damaged or corrupted.
Windows
Attach the CD or DVD in your computer and open the downloaded program into your computer. The software will then show you all the available data in the CD/DVD. Since there are numerous data recovery software for CD/DVD, your options are limitless. You can find one suited to your budget. If you want a software for permanent use, buy one reliable CD/DVD data recovery software tool.
Even your CD/DVD is logically or physically damaged, there's still opportunity to restore the files you need.