CD Data Recovery (DVD's too!) for fast, complete restoration of unreadable plastic media.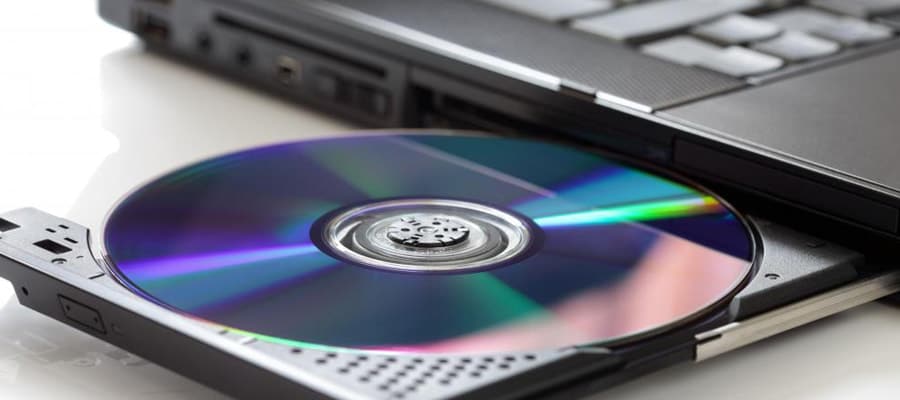 CDs and DVDs are more vulnerable to damages than other storage devices
As CDs and DVDs can easily become unreadable or damaged, it is not the safest method to store your most important files. However, most users at some point have already burned those precious photographs or work related files to one of them and just recently realized that there is a chance for data loss. On the other hand, you might have already experienced the unlucky scenario, where your previously burned files on your CD or DVD become inaccessible. In these cases, we end up browsing the web for a trustworthy solution, that can help us restore our damaged data, finding ourselves stumbling upon numerous basic recovery tools and DIY methods. Either if you are wondering how to ensure the safety of your files that are, or will be, stored on a CD/DVD, or you are already facing a situation of data loss, Help! Data Recovery can assist you. This professional recovery tool is fresh on the market, offering a great variety of recovery tools and delivering a professional package to cover all recovery needs. Thankfully, this includes the ability to restore files from your previously damaged CDs or DVDs.
Data Recovery from CD or DVD
CDs might not be the most popular data storing choices nowadays, as they are only able to store a limited amount of data. However, if you are a long-time PC user, at one point you surely had a few CDs burned to keep those precious family photographs safe or to make a copy of your most important work related files. As the IT industry is constantly offering new solutions to keep our files safe, we only realized not so long ago that those previously burned CDs won't last forever. A few scratches here and there and you can end up with a corrupted CD. In these cases turning to basic, regular recovery tools or to DIY methods usually, does not bring us the desired resolution.
Most recovery tools do not usually offer CD data recovery, as they mainly focus on local hard drives and external mobile devices, making them a limited solution. The developer team behind Help! Data Recovery was aware of the need for a professional tool, that also offers a full solution capable of recovering data from your CDs. Therefore, this tool does not only provide you with various tools for local and external storage recovery but it also comes with the most important features to cover all of your data recovery needs. Would you like to recover data from damaged CD? No problem, Help! Data Recovery has got you covered! After inserting your damaged or corrupted CD into your optical drive, choose the adjacent button to initiate the CD data recovery process. A step-by-step guide will guide you through the process, where the only thing that you need to do is to pick the correct drive letter and simply let Help! Data Recovery take care of the rest. Compared to other recovery solution, Help! Data Recovery offers the most all-around service, where your recovery needs matter the most! We are sure, that there is no data loss scenario, which Help! Data Recovery wouldn't be able to handle. Recovering files from your previously damaged CDs was never this easy - always only a few clicks away!
Even though DVDs are capable of storing a bigger amount of data, they are still vulnerable to external forces, just as CDs. The fact that they come with a bigger disk capacity means that we tend to store higher volumes of important data of them - which can lead to more serious cases of data loss. A few scratches can affect the reliability of the stored data where you can easily find yourself unable to access your files, photos, or family videos which have been previously burned to a DVD. Even though, data storage trends seem to point in the direction of online file storing, the team of Help! Data Recovery did not forget about users who still have valuable data located on DVDs. Therefore, Help! Data Recovery also offers you the opportunity to recover lost or damaged files from your DVDs. DVD data Recovery is therefore, one of the numerous functions provided by Help! Data Recovery, which can ensure that your recovery projects are all a 100% success. You don't have to look any further for DIY methods or recovery tools which offer advanced functionality, Help! Data Recovery is ready to take up the challenge!
There might be a few hints around the web, or tutorials of DIY methods describing how to recover your files from your CDs or DVDs. However, in most of the cases, they do not provide a real solution. In order to be able to deal with these complex cases of data loss, it is always highly recommended to invest in a professional recovery tool. This way, Help! Data Recovery will always be a few clicks away, enabling you to solve all types of data loss situations. As Help! Data Recovery is capable of restoring all types of files, basically, from all devices, you won't ever have to worry again about losing your invaluable files. Simply hook up your external device to your PC, or insert your CD, DVD to recover data from CD, or DVD. With only a few clicks you will be able to solve the issue. A step-by-step guide is always available for the various features, that will guide you through the processes.
Help! Data Recovery was specifically designed to deliver a professional, advanced toolset that is capable of dealing with all types of recovery situations. Either if you would like to recover data from cd, or would like to run a DVD data recovery, you can easily do so. These are still the basic features of this new and versatile solution. Both beginner and advanced users can enjoy the benefits of Help! Data Recovery, which provides numerous guides and helps, while advanced settings are also available. The performance and speed are also outstanding of Help! Data Recovery. You won't have to wait hours to have your files restored, as single files can be restored in no time. Even if you plan to run a bigger recovery project (full HDD recovery, Dual-Layer DVD recovery etc.), you will be able to simply minimize the program and attend to your other tasks. Since Help! Data Recovery was designed to be 100% resource-friendly, you can rest assured, that none of your other applications or processes will be affected during a recovery project. This powerful and versatile tool is not only resource-friendly and time-efficient, but it also brings you the most advanced recovery features. These features make Help! Data Recovery an outstanding solution, which was specifically designed to cover all your recovery needs. If you don't want to settle for less than the best of the best, Help! Data Recovery is your number one choice on the market!
Either if you are a safety-conscious user, who is in need of a professional recovery tool, or you are looking for a solution for your specific data loss situation, Help! Data Recovery is the best choice on the market. The numerous advanced functions, the multi-device support together with the outstanding speed and power of this utility tool, will make it your next invaluable data security asset. Furthermore, Help! Data Recovery is also available for multiple operating systems (Windows 98-10, Mac OSX, Windows Server 2003-2012), making it the ultimate data recovery tool. This multi-platform support is and outstanding feature on the market, which also enables users who use various types of platforms to gain full protection. You are also able to recover data from your external devices (Smartphones, iPhones, iPads etc.), while your local computer is also protected. This makes Help! Data Recovery an all-around and unique solution on the market. Rest assured that your files are recoverable anytime, and choose Help! Data Recovery as your future protection.
In case you are still unsure whether Help! Data Recovery is the perfect solution for you, you can download a trial version of the product. This will give you an opportunity to experience the user-friendly interface and the stylish design together with the numerous functionalities. Furthermore, you can rely on the company's 30-day money-back guarantee, which also gives you a chance to test Help! Data Recovery risk-free. We are sure, that you will be convinced by the experience that Help! Data Recovery offers. Whatever type of data loss situation you are currently facing, or if you have decided to protect yourself from potential future data loss, Help! Data Recovery is your best choice. Don't waste your time with alternative solutions and DIY methods, as this professional utility tool is the ultimate choice for all of your recovery needs. Protect your Mac, Windows PC, iPhone, iPad, iPod or other external and mobile devices with Help! Data Recovery, where resolution is always only a few clicks away.
The developer team has years of experience in recovery tools, which has enabled them to design the most versatile product, that offers an all-around protection for data loss. With Help! Data Recovery, all the data that you store on your CDs, DVDs, local HDDs, external devices or SD cards are recoverable. From now on, you won't have to worry about losing your precious photographs, work related files or other important data, as Help! Data Recovery is always ready to take up the challenge! Get started today and enjoy maximum protection from all types of data loss with Help! Data Recovery.