VirtualLab is a powerful data recovery tool from BinaryBiz. It is incredibly easy to use, yet so powerful and robust that it is used daily by data recovery companies world-wide.
Instant order, recover immediately! Compatible with Windows XP,Vista,7,8,10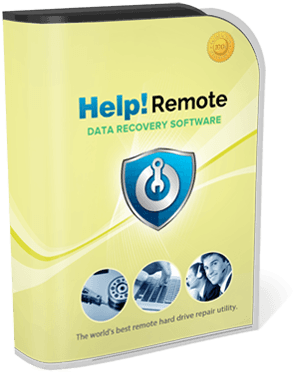 Help! Data Recovery is replacing VirtualLab and will be FREE upgrade for anyone. Help! is scheduled for release May 2016.
Remote Hard Drive Repair Services
Works with most IDE and SATA drives! Download now to see if your drive needs or can be fixed!
Now compatible data recovery software with Windows 8, iDriveRepair™ is a utility for remote hard drive repair (Internet-based repair). It's non-invasive and we resurrect your drive so your system BIOS can see the drive again. Repairing a failed hard disk drive allows you to recover the data without the need of sending the disk in for professional data recovery service. If your system BIOS 'sees' your device, then iDriveRepair is not necessary and you can recover the data with VirtualLab™.
Are you a candidate for iDriveRepair™ Session? iDriveRepair™ currently supports Fujitsu, IBM, Maxtor and Western Digital. Please download and run VirtualLab™to confirm that the device cannot be seen by your system before ordering a repair session.
Why you need iDriveRepair™
Many of todays high performance drive lose their factory programming during use. This will result in the drive no longer being operational, eg, the drive will spin but not be recognizable by the system BIOS. The drive assembly heads no longer read the media, as it has lost it's formatting*. The iDriveRepair™ Client allows us to remotely connect to your computer and perform a System Area replacement on the device which in turn allows your system to see the drive. The repair is not damaging to any existing data on the drive.
iDriveRepair™ service also offers hard drive password removal of mosts IDE hard drives. If we are unable to repair your hard drive using the iDriveRepair service, then, you will not be charged for our efforts!
If there is a mechanical failure then you will have to use a professional data recovery service. We do not recommend swapping a PCB (Primary Controller Board) because each drive is unique at the manufacturer, you can actually make matters worse. The controller boards are integral to each drive and drives must be callibrated to each board.
*Be very careful when self-diagnosing disk drive failures. Many times a disk can be crashing, which will be similar in description to the failure we talk about above, and you would not know it without an invasive review.