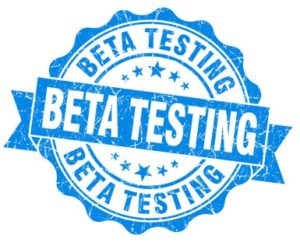 BinaryBiz Data Recovery has a limited number of beta slots available for Technical and Enterprise Support Providers interested in file recovery software. Their new product Help! Data Recovery is being built from the ground up and the company is seeking feedback from qualified candidates.
BinaryBiz, a U.S.A. developer and  global leader in the data recovery space with more than fifteen years experience, has is finalizing development of their latest installment of data recovery software, Help!, to incorporate several sought after features, including:
Recover deleted files – easily restore accidentally deleted files
RAID recovery – reconstruct raid arrays dynamically, even rebuild missing or corrupt stripes
Partition recovery – formatted, lost or damaged partitions are recovered with ease
SD and camera card recovery – recovers photos from all sd cards and most cameras
Selected beta testers will be expected to give feedback on these features as well as other planned functionality.
Jessica Anders, Press and Social Deliverables, is eager to find the right match between BinaryBiz and Technical and Enterprise Support Providers. In particular,
"BinaryBiz is looking for practical feedback that will allow the company to make specific improvements to it's upcoming release of Help! Data Recovery. In exchange, Technical and Enterprise Support Providers will receive free access to the product throughout the beta period. The company is also considering a special incentive plan to reward these early testers with special pricing and other benefits for helping to shape development."
Qualified beta candidates can find out more and apply by submitting their request along with their qualifications to helpdesk@binarybiz.com.